It's 2058 and the Earth is two decades from total ecological meltdown. The Robinson family - professors John and Maureen, youthful biologist Judy, pint-sized computer whiz Will and bratty adolescent Penny are headed for Alpha Prime, the habitable but distant planet whose colonization is humanity's last best hope. But their ship has been sabotaged by the villainous Dr. Smith and everyone winds up lost in the bio-mechanical spider-infested back forty of the universe.
Last Episode
02x10 Ninety-Seven
Aired:

Dec. 24, 2019
The mission to save Scarecrow takes an unexpected turn, throwing the Resolute into chaos. Judy hatches a plan to get a ship to Alpha Centau …
Next Episode
On Hiatus/Break
Add this show to your profile to be notified when it will return to schedule.
Find Episodes
Season 2, should be hitting within the next few months. - according to enthusiasts with too much time on their hands.

While many remain skeptical; This picture of a girl smelling a fart says "its coming" Be prepared, Danger is coming for Will Robinson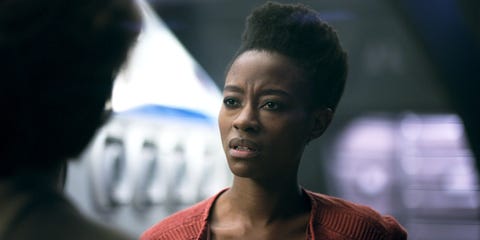 5 months ago
-
Comment [1]
Series Fun Facts
More Trivia