iZombie, from Warner Bros TV and Rob Thomas Prods, is a supernatural crime procedural that centers on a med student-turned-zombie who takes a job in the coroner's office to gain access to the brains she must reluctantly eat to maintain her humanity. But with each brain she consumes, she inherits the corpse's memories, and with the help of her medical examiner boss and a police detective, she solves homicide cases in order to quiet the disturbing voices in her head.
Show Update
Fans had only a few days to celebrate the fact that iZombie was coming back before CW confirmed season five will be the final season.

Before you set up any angry petitions, co-creator Rob Thomas had hinted the renewal of one more season to "get to the end of our story", so at least the show will get to end how they want, much like fellow CW show Crazy Ex-Girlfriend.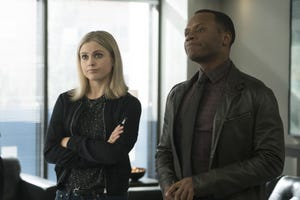 7 months ago